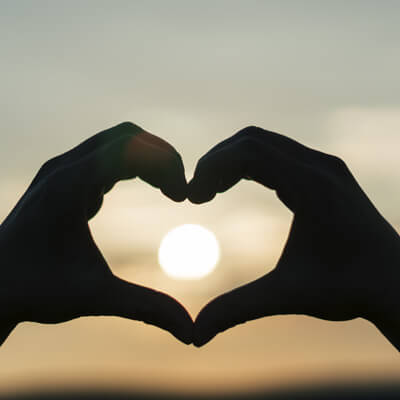 About Drobbin Chiropractic & Wellness
Drobbin Chiropractic & Wellness has been helping people achieve their best health and wellness for over 40 years; at this location since 2018. Our experienced and empathetic staff are committed to providing you with the highest quality of care.
When you come to our office, you might be surprised to see a disco ball! This is a safe, fun space, and we want you to enjoy visiting us. We're serious about what we do, and we're cool too!
Our Mission
Chiropractic is natural healthcare that can make a difference. We want to help as many people as possible experience better health and wellness. We'll do whatever it takes to help you achieve your optimal health.
A Hands-on Approach
Chiropractic is holistic care that sees all of you. Everything in the body is connected through the nervous system. We don't just look at individual symptoms or fix one thing. We take the time to find the root of your pain and correct it.
Many patients have come to our office with long-term, nagging complaints. These issues have impacted their lives in many ways – job, sports and even day-to-day activities. Frustrated from visiting doctors, unending tests and ineffective medications and never getting better.
Safe and effective, chiropractic is a non-invasive, conservative way to treat your issues. Dr. Drobbin is classically trained in many chiropractic techniques and is always looking for the newest ones as well. Sharing his expertise allows us to provide you with superior care.
MEET THE DOCTORS
Chiropractic and More
In addition to our focused chiropractic care, we also offer Massage Therapy. Combining chiropractic with massage therapy can provide that extra bit of help your body needs. Both therapies complement each other, raising the level of care even higher.
Results You Can See
We have many success stories about relieving chronic headaches and debilitating neck and back pain. Our superior training has also provided relief for many patients with TMJ issues. Some of our proudest moments have come through treating children.
One of our patients was a 6-year-old girl with cerebral palsy. She had walked on her toes from birth. After treatment, she was able to walk out of our office heel-to-toe – and she was talking as well!
Questions? We Have Answers!
Wondering whether chiropractic care will work for you? Give us a call; we'd love to chat with you and address your questions and concerns. Contact us at (516) 379-8500, we're waiting to hear from you!
---
About Drobbin Chiropractic & Wellness | (516) 379-8500