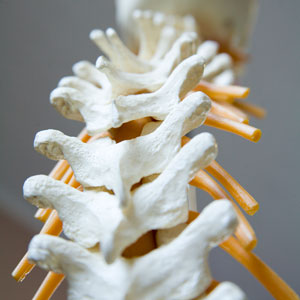 Chiropractic Care
Chiropractic is healthcare that's focused on you. We treat your whole body, naturally and holistically. Chiropractic works with your musculoskeletal and nervous systems and how they impact your health.
With over 40 years in practice, Dr. Drobbin has successfully treated thousands of patients at Drobbin Chiropractic & Wellness. We have the expertise and, most importantly, we care about you and your health. Our goal is to help you be your best with superior chiropractic care.
Chiropractic is natural healthcare designed around keeping your Central Nervous System (CNS) in good health. Your body needs to be in alignment to function the way it should. If misaligned, your spine can't move the way it's supposed to, causing pain and discomfort.
Dr. Drobbin explains it this way, "There are 24 moveable bones in the spine. When they move, vertebrae can compress the nerves. If that happens, wherever those nerves run to won't work, like a kink in a hose. Our job is to release the kink and put the vertebrae in the correct position to remove the interference. Once that's done, it allows the flow of life to resume in the body and health is restored."
Chiropractic care is not duplicated in the medical community. If you never try chiropractic, you'll never know if it can help you. It's your choice – continue with outside-in therapies that try to fix the symptom or try chiropractic and fix the cause.
Chiropractic can make a big difference in overall health and wellness levels. Our patient-centered approach is specific to you and your needs. We work with you to ensure your body is working the best it can.
Our patients have seen improvement with:

Back/neck pain
Knee pain
Headaches
TMJ
Sciatica
Plantar fasciitis
Sports injuries
Pregnancy discomfort
Pediatric conditions
Balance issues and more…

Our goal is for you to leave our office with your body speaking perfectly to your brain. Then you'll know it's the best it can possibly be.
We use several techniques at Drobbin Chiropractic & Wellness, depending on our patient's needs. One or more techniques may be used to provide the best results for you.
Manual manipulation techniques are the most common methods used to realign the spinal vertebrae. These include:
Full spine Diversified adjustment
Upper Cervical adjustment
Thomson Drop Table
SOT- Sacral-Occipital Technique
Extremity adjustments
Activator tool
In addition to these techniques, we also have these adjunct therapies available:
Applied Kinesiology
Spinal Decompression
Traction
TMJ treatment
Massage therapy

Pregnancy care and Pediatric Chiropractic account for a sizable number of patients seen in our practice. Regardless of the technique applied, you can be sure it's the right one for your condition. Getting to the core of your problem and correcting it is one of Dr. Drobbin's specialties.
Get Started Today
Contact our office and make the appointment that can change your life. No more living with pain; you'll get the care you need and deserve.
CONTACT US
---
Chiropractic Care | (516) 379-8500