Pregnancy Chiropractic at Drobbin Chiropractic & Wellness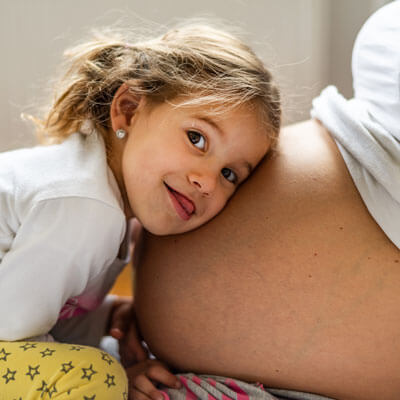 We all want our bodies to function at the highest level of wellness possible. During pregnancy, that becomes even more important. Chiropractic is completely safe, effective, gentle, all-natural healthcare for mom and baby.
All pregnant women love to get adjusted. With extreme hormonal and weight changes, their bodies are under a tremendous amount of stress. This can create pain and discomfort, especially as the pregnancy progresses.
Why Do I Need Chiropractic Care?
Pregnancy puts a great deal of stress on the pelvis and body in general. The hormone, Relaxin, helps structures in the area to spread and change in preparation for delivery. These changes can increase pain; chiropractic can help reduce the pain and relax your muscles.
As mom progresses in her pregnancy, the curvature in her lower back increases. This is the cause of the low back and sciatic pain many women complain about. It's important to continue to adjust that area to prevent misalignment.
At Drobbin Chiropractic & Wellness, we have a special table and pillows to provide the most comfort for mom.
We're trained in the Webster technique; especially designed to adjust pregnant women. Helping you have the best experience possible is our goal.
No one wants a complicated delivery. It's hard on mom and the baby. Our moms generally have shorter and easier labor and deliveries. Keeping the spine and pelvis in alignment is crucial at this time.
Some benefits of chiropractic care are:
Helps maintain good health throughout the pregnancy – when your body is in alignment and functioning properly, optimum wellness is possible.
Relieves back, neck and joint pain – carrying around the extra weight of the baby puts mom's skeletal system under duress.
Breech Birth – Breech deliveries cause difficulties for both mom and baby. Chiropractic has developed a technique that helps baby move into optimal birth position.
The changes in your pelvis can make walking, sitting and sleeping uncomfortable. Add in the new stresses of picking up and carrying your baby and the loaded diaper bag that goes along it. No wonder you hurt!
It's hard to enjoy your new baby if you're in pain. While continuing to adjust to hormonal changes, we can help keep your spine healthy. This will allow your body to heal itself like it's meant to.
Chiropractic care can help you make a smoother transition and get you back to feeling your best.
We're Here to Help You
Ready to book an appointment? We would love to help you get ready for your new baby. Chiropractic care can take away some of your stress and discomfort. Contact us today to get started.
CONTACT US
---
Pregnancy Chiropractor North Bellmore NY | (516) 379-8500