Meet Dr. Joseph Galletti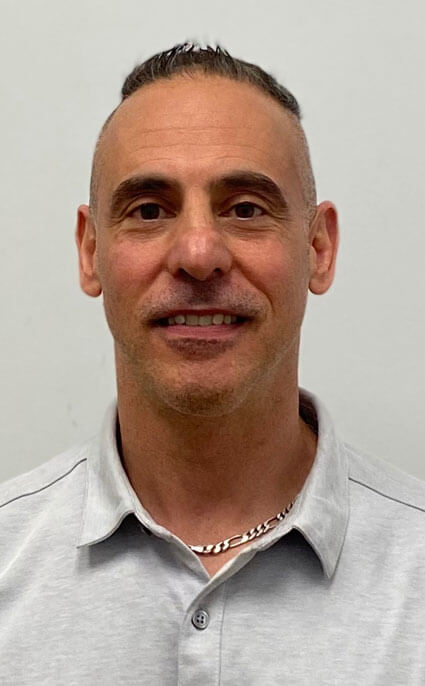 For Dr. Galletti, experiencing chiropractic for the first time was life-changing. "Once I started getting adjusted I realized how much I loved how I felt. Over the years I have seen many miracles happen!"
Education and Expertise
Dr. Galletti earned his Doctor of Chiropractic from Life Chiropractic College in 1995. One of his aha moments at Life occurred while he was in the dissection lab. "I realized how amazing the human body really is."
He received his physiological therapeutic certification from National College in 1996. He is also a Strength & Conditioning Coach Certified (SCCC) and a personal trainer.
In addition to his chiropractic techniques, Dr. Galletti also brings his expertise as a strength & conditioning coach, incorporating nutrition, physical training and rehabilitation to our practice.
A Passion for Helping Others
"What I love most about chiropractic is helping people!" Dr. Galletti shares the same passion and enthusiasm for the chiropractic principle that Dr. Drobbin has.
One of the first things Dr. Galletti's patients notice when they meet him is that he genuinely cares about them and looks forward to helping them in any way he can. He takes the time to get to know his patients and provides customized chiropractic to get them the results they're seeking.
EXPLORE CHIROPRACTIC

Outside the Practice
When he's not providing chiropractic care to our patients, Dr. Galletti likes to work out at the gym. "I'm passionate about fitness and living a healthy lifestyle." He also enjoys playing his guitar or going for a bike ride. One of his other favorite things is Sunday dinner which he loves! Dr. Galletti is married with three children-two girls and one boy. He grew up on Long Island with one brother and two sisters.
Book an Appointment
Contact us today to schedule an appointment with Dr. Galletti!
---
Dr. Joseph Galletti | (516) 379-8500