Massage Therapy at Drobbin Chiropractic & Wellness
Massage has been in use for thousands of years. Throughout the years, different variations were developed to address particular problems. Manipulating muscles, ligaments and tendons using just the hands and fingers has proven an effective method of relieving stress on the body.
What is Massage Therapy?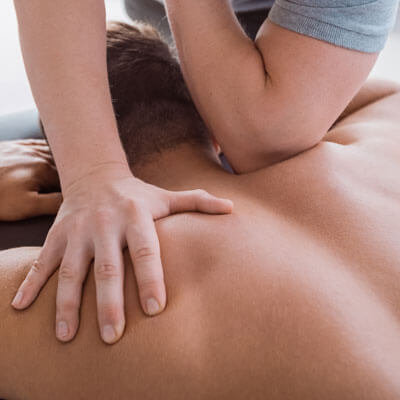 Massage therapy is considered part of complementary and alternative medicine. A non-invasive method, it has provided many health benefits throughout the years. Your therapist will ask you questions about your history, symptoms and health goals prior to treatment.
When used as a complement to chiropractic care, massage therapy works the muscles to relieve built-up stress and strain. This allows the vertebrae to remain in their normal position. It also allows the chiropractic adjustment to be made easier and with less force.
Your vertebrae may be out of alignment as a result of the issue you've been dealing with. Massage therapy helps move the vertebrae to their natural position. Unfortunately, our bodies want to shift back to where they were, even when it causes pain.
While this rubber-band reaction can be frustrating, repeat correction will eventually allow the vertebrae to stay in the proper position. Both therapies, working together, help reduce your pain faster, improve function and optimize your health.
Can You Benefit?
Everyone can benefit from massage therapy. Some areas it has been found to help with are:
Pain relief
Stress reduction
Help rehabilitate sports injuries
Decrease anxiety and depression
Increase relaxation
Many people are now incorporating massage into their wellness routine. With so many massage types – Swedish, Deep Tissue, Lymphatic and Sports, just to name a few, there's one that fits your needs.
---
Massage Therapy North Bellmore NY | (516) 379-8500